10 Best NYE Party Snacks Ideas
Here I round up my 10 Best NYE Party Snack Ideas! These are snacks we serve at our Christmas Eve celebration and also on New Year's Eve. They are perfect for parties and feeding a crowd!
I hope everyone is having a very Happy Holidays!!! Like I've mentioned before, on Christmas Eve my family has an appetizer party instead of dinner. I decided to post the menu now because any of these recipes would be great for upcoming New Year's Eve parties.
My mom and I went a bit overboard for 15 people, but there were surprisingly few leftovers! As obvious from this list, I love dips! Sometimes I joke that dip is my favorite food – it's so versatile in terms of the type of dip and the things you can dip in it 🙂  
I've provided a brief explanation below with each item and a picture or link. I've been so busy in St. Louis with family and apartment hunting for our move in May/June (we put a deposit down on a townhome this week!!!). Needless to say, I haven't been a good blogger lately in terms of posts and keeping up with Google Reader. Hopefully I will be back in full force in January. I hope you all have a wonderful New Year's!
Each year we always make this punch on Christmas Eve, and we have the leftover punch with brunch on Christmas morning. Out of respect for the kids, this punch is always kept non-alcoholic, although each individual is welcome to add some alcohol to his/her own cup (this year my cousins' used Amaretto and thought it was a great combination!)  
Christmas Punch is always a favorite, and everyone looks forward to it. It is super sweet, but absolutely delicious. Kids love it – why wouldn't they, it has about 5 pounds of sugar! But it's Christmas so it's ok!
These easy to grab fruit bites were a big hit! A cheesecake flavored filling inside fresh strawberries. Fruit dip without the mess! 
This is a popular recipe but always a must for us on Christmas Eve – it's soooo delicious! It's a hollowed out round of rye bread filled with a homemade creamy dill dip. The bread that was removed from the center is scattered around and used for dipping. If you've never had this dip, you must try it!  
I've made these meatballs for many years, substituting the ground beef with ground turkey. The fam always forgets they are made of turkey, and I don't remind them. I find that people have preconceived notions about turkey and that affects how much they like the meatballs. So I just labeled them "Cocktail Meatballs."
They loved these this year, and I revealed at the end of the night that they were turkey – they were surprised that they didn't know the difference! I have made them with chicken too!
You can even buy frozen meatballs at the store and make the sauce at home – no one will know but you! 🙂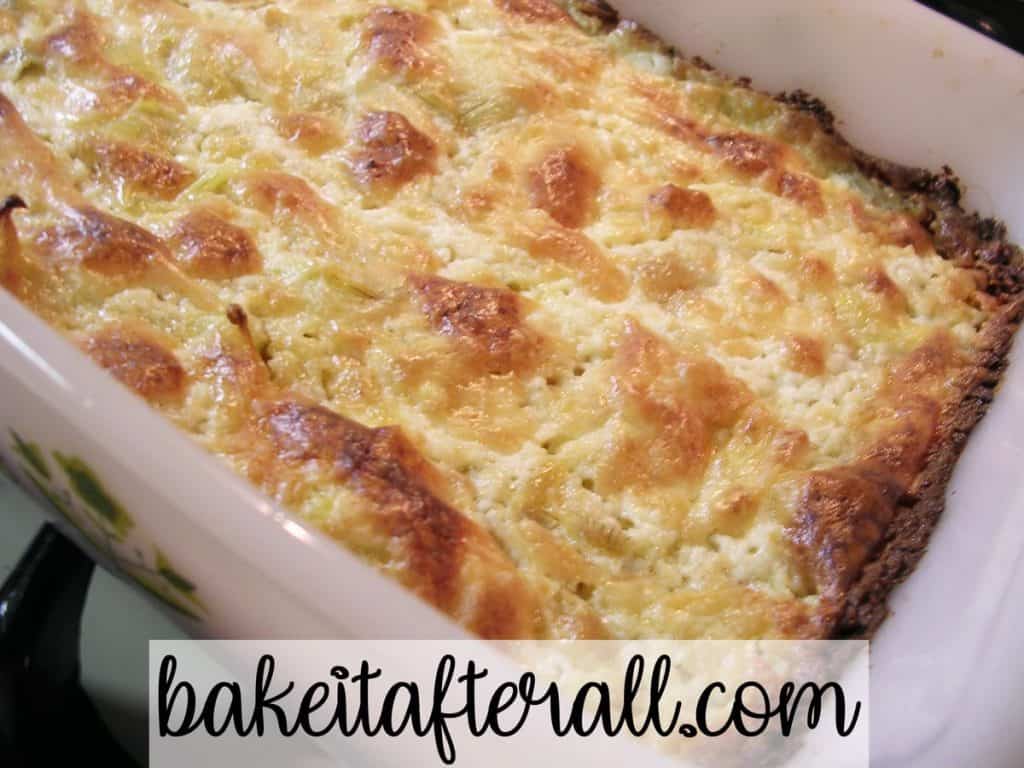 My mom found this recipe this year in a cookbook she recently acquired. Typically homemade artichoke dips that I've made have been very greasy, but this one was less so, probably because it's predominantly cream cheese rather than mayonnaise. We used light cream cheese and regular mayo, but I'm sure it's be great with light mayo as well. I love artichokes so I knew I'd enjoy this – it was a very tasty dip!
one of the favorites of the night!  
another favorite that ended up being my mom and my dad's choice for top appetizer of the night!  
10. Ro-tel Dip
I think most people have had or at least heard of this dip – you just mix 1 can of Ro-tel tomatoes with 1 package of Velveeta. We keep it in a small crockpot when we serve it because the warmth helps maintain the right consistency. I'm not sure how I feel about Velveeta in general, but this dip is just plain good! We serve it with tortilla chips.
With the exception of Christmas Punch, these are my top savory snack ideas for a Holiday Party. For a more exhaustive array of recipes, see all of my Appetizers and Snacks. For dessert ideas, check out my 10 Best Holiday Dessert Recipes for a Holiday Open House.
Looking for Christmas Cookie Recipes?
Check out my favorite Christmas Cookie recipes:
Christmas Butter Cookies
Chocolate Butter Spritz Cookies
Classic Sugar Cookies, which can be left plain or decorated with Royal Icing in Christmas Pastels
Chewy Oatmeal Cookies
Santa's Whiskers Cookies
Nut Free Linzer Cookies
Iced Vanilla Shortbread Cookies
Dark Chocolate Covered Cherry Cookies
Coconut Macaroons
Triple Chocolate Biscotti
Brown Sugar and Spice Winter Mitten Cookies
Snowflake Gingerbread Cookies

---
---